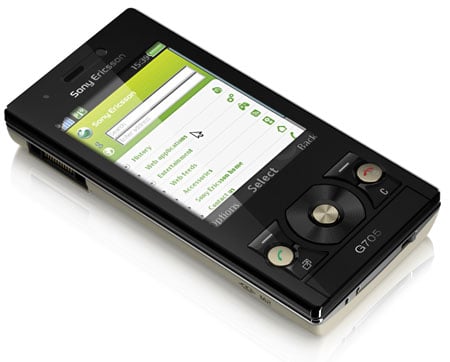 Maintain blog while we're not in front of computer is really hard, but with this Sony Ericsson GE705
"Nothing is impossible"
. Slim, large screen, and Full HTML web surfing is perfect for blogger. As a professional blogger who like to take a journey at many places, it's perfect for you.
What blogger's needed ?
Camera to take a picture
, GE705 has a mediocre 3.2-megapixel camera and 3.2x digital zoom. It's more then enough, plus 1GB Memory Stick Micro card can also be moved around over Bluetooth or USB.
Connectivity /Bandwidth to post and browsing internet
, GE705 has quad-band GPRS/GPS/Edge and HSDPA plus WiFi so when your place available for hotspot you can browse the Internet with your gadget.
Large display
, GE705 has 2.4in display so you can browse web pages by horizontally or vertically on the phone's.
QWERTY keypad
, this one you need to has an extension because GE705 still using Phone models.
I think it's enough to take this smartphone as your primary gadget to be a professional blogger, and one more thing GPS you might needed when you out of town.